Keynote
Challenges and Trends in Software Ecosystems Research
Alexander Serebrenik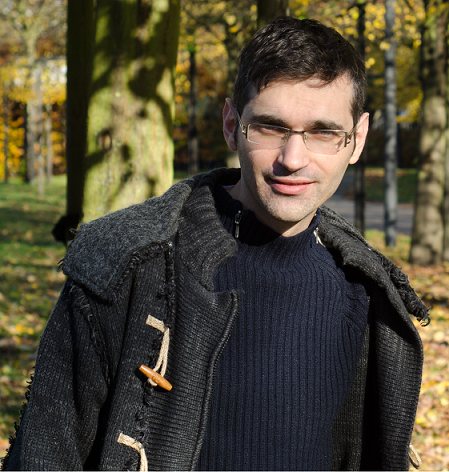 Eindhoven University of Technology
The Netherlands
Twitter: @aserebrenik 
E-mail: a.serebrenik at tue.nl
Abstract
In this talk we discuss the results of the survey of software ecosystems researchers conducted in October-December 2014. Researchers have been asked to identify the current trends in ecosystems' research as well as the challenges the research community has to address in the coming years. We augment discussion of the trends identified by the community by the review of some of the recent results on software ecosystems.
Biography
Alexander Serebrenik is an associate professor software evolution at Eindhoven University of Technology, the Netherlands. He is also a part-time visiting researcher at the Software Analysis and Transformation group of CWI, Amsterdam, the Netherlands, and a scientific collaborator at University of Mons, Belgium. His current research interests include software evolution and collaborative software development. Serebrenik received a PhD in computer science from Katholieke Universiteit Leuven (2003) and MSc in computer science from the Hebrew University, Jerusalem Israel (1999). He has co-authored more than 100 publications, including two books and thirty journal articles. Serebrenik is currently serving as the steering committee chair of IEEE ICSME and recently served as the program chair of IEEE SANER 2015 and as a general chair of IEEE ICSM 2013. Contact him at a.serebrenik@tue.nl or on Twitter @aserebrenik.
Workshop Schedule
Tuesday, September 08, 2015
09:00 – 09:30:   Opening
09:30 – 10:30:   Keynote

Alexander Serebrenik, Eindhoven University of Technology, The Netherlands
Challenges and Trends in Software Ecosystems Research

10:30 – 11:00:   Coffee Break
11:00 – 12:30:   Business and Social Track 

Daniel Alami Cabezas, María Rodríguez and Slinger Jansen.
Relating Health to Platform Success: Exploring Three E-commerce Ecosystems
Alexandre Decan, Tom Mens, Maëlick Claes and Philippe Grosjean.
On the Development and Distribution of R Packages: An Empirical Analysis of the R Ecosystem
Slinger Jansen, Eko Handoyo and Carina Alves.
Scientists' Needs in Modelling Software Ecosystems

12:30 – 14:00:   Lunch Break
14:00 – 15:30:   Architecture and Technology Track 

Mahbubul Syeed, Alexander Lokhman, Tommi Mikkonen and Imed Hammouda.
Pluggable Systems as Architectural Pattern: An Ecosystemability Perspective
Srdjan Stevanetic, Konstantinos Plakidas, Tudor B. Ionescu, Fei Li, Daniel Schall and Uwe Zdun.
Tool Support for the Architectural Design Decisions in Software Ecosystems
Konstantinos Manikas and Dimosthenis Kontogiorgos.
Characterizing Software Activity — The Influence of Software to Ecosystem Health

15:30 – 16:00:   Coffee Break
16:00 – 17:00:   Open Discussion and Breakout Groups
17:00 – 17:15:   Wrapup and Closing
Please note: The allotted time for each technical paper is roughly 20 minutes for presentation. In each session we conclude with a group discussion after papers have been presented (roughly 30 minutes).